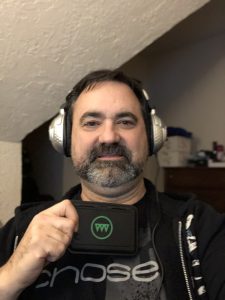 Santa was good to me with several "toys" that I got. The big won was the GnarBox. Short description, imagine iMovie, and a hard drive, that will down load your memory cards, with a WiFi spot to connect your phone or tablet to do the editing. I wanted it before we went to Disney, but with the bypass surgery, I was surprised I got it now! Another was a new pair of headphones, a base for my monopod, and a new camera bag/backpack.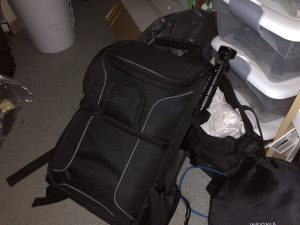 I've converted my SlingBag (which is still great) into my sound and accessory bag. After paying off some bills this winter, I'll see about buying some of the lighting gear that I've wanted.
With that all said, I continue to make progress in filmmaking. I've noticed that while my composition is good, I need to work on keeping things in focus(meaning wearing my reading glasses more to see if I am in focus) and working with the white balance on my camera. I noticed that several pictures and video that I took over Christmas were very blue, so I had to color correct them in post production. It's better to do it in camera, than post, but I see why some people say, "we'll fix it in post." It would save time to keep the colors true in camera.
I'm also working on making sure that even when I have things in chronological order that I'm still telling a story. Instead of we did this, then this, then this etc… I want to keep things interesting for people who watch my stuff.
I'm also working on the 30 day Film School video that D4Darious put up a while back. It has helped me immensely to get on track. It may take me more than 30 days, but I'm working through them.
If you want to see any of the things I've filmed (most of it is family), check out my YouTube channel.
One last thing is an update on my heart. I've been in Cardiac Rehab for the past month. I asked how long I would need to be in it, and was told I'm cleared for 36 sessions, but at my current progression, I could be out after 24. I'm working on that, and what to do keep this work out habit going.